Basic American Foods
Moses Lake, Washington
https://www.baf.com/
Founded in 1933, Basic American Foods is a global leader in providing shelf-stable potato and bean products to food service (colleges, hotels, etc.), retail and fast casual establishments. Their numerous brands and products – including Idaho Spuds and Hungry Jack, just to name a couple – end up on the tables of Americans each day.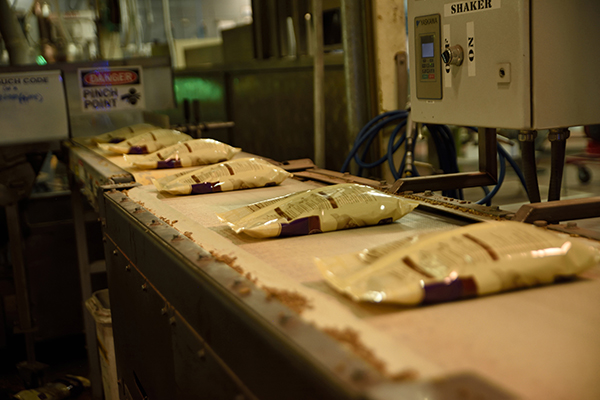 When Basic American Foods needed to replace two compressors in their facility, they didn't hesitate to select Sullair. Afterall, one of their current Sullair compressors – 16BS-75 WC 75 hp – has more than 85,000 hours and is still going strong! In addition to this, their compressed air solution today includes a Sullair S-energy® 75 hp, S-energy 50 hp, LS12-15 and a SRD-1000 refrigerated dryer.
Compressed air is vital to Basic American Foods' daily operations for anything from helping operate packaging equipment and control systems, to conveyor belts and control valves, to helping clean up the plant.
With a great deal on the line each day, Basic American Foods has entrusted Sullair compressors for more than 25 years. In return, they've experienced reliability, durability and strong performance. Perhaps even more life from their compressors than they expected, commented Carlston Burton, Maintenance Manager for Basic American Foods.
Click here to learn more about Basic American Foods!