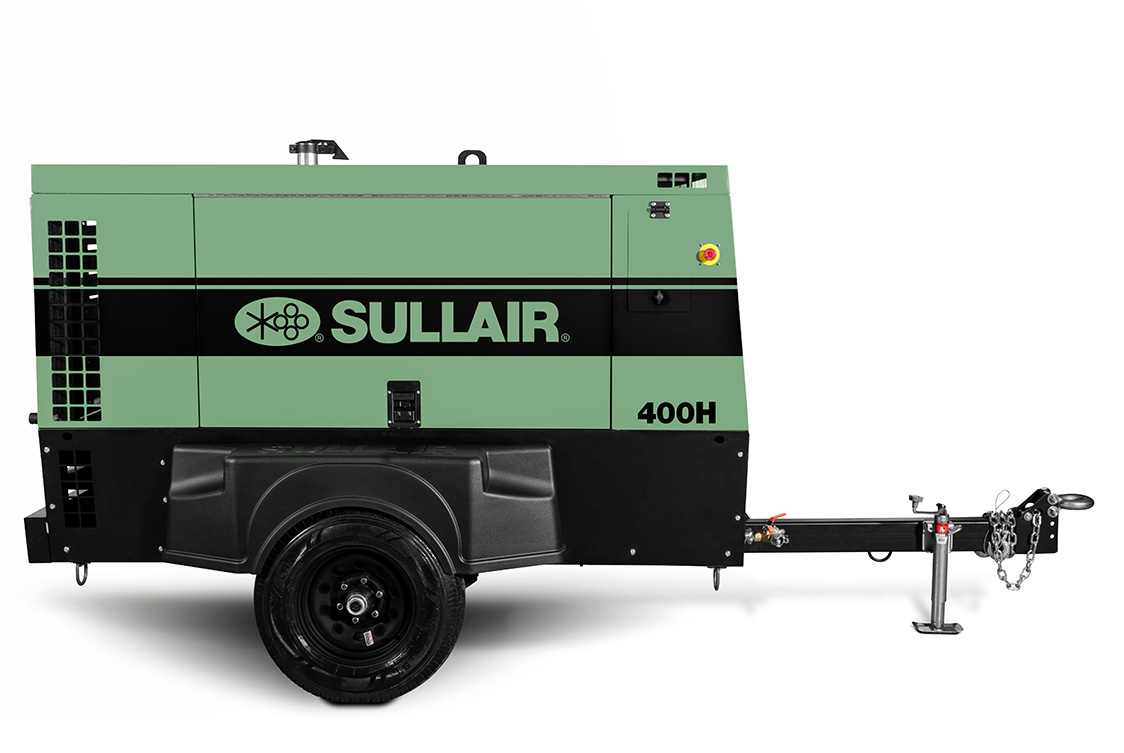 CHICAGO – Sullair, an industry leader in innovative compressed air solutions since 1965, has reaffirmed its commitment to the rental industry at The American Rental Association (ARA) Show through introducing the new 400H portable air compressor and by demonstrating multiple other solutions for rental fleets.
The ARA Rental Show began in 1956, and the company's participation in the show dates back 50 years. Sullair first appeared at the show in 1967.
"Sullair has taken customer feedback and incorporated it into our offerings in many respects," said Russell Warner, Vice President, Rental & Infrastructure at Sullair. "Our newest compressor – the 400H – was created as a direct response to the needs of one of our largest rental customers, and our Tier 4 Final designs incorporate substantial voice of customer feedback. We are committed to providing rental fleets with solutions that optimize technology, ease serviceability and maximize operational efficiency."
In recent years Sullair has expanded its small portable air compressor offerings in response to customer demands in the rental industry. The new Sullair 400H portable air compressor is powered by a Cummins engine that will produce 400 cfm and 150 psi. The Cummins offering is a new addition to the 375 Tier 4 Final family and gives users an additional choice of engine manufacturer.
Further meeting customers' needs, in 2016 Sullair introduced the 185 and 375 Tier 4 Final units; announced a new Certified RECON Program for large portable compressors from 750-1600 cfm; and expanded its Certified REMAN Program to include the 375HH, 375HHAF and 900 XHH/1150XHDL portable air compressors. These programs give rental houses three avenues of adding to their fleets: new, reconditioned or remanufactured.
Sullair has incorporated numerous design changes in its small portable line to maintain a compact design for improved maneuverability; improve access for easy serviceability; and improve fuel efficiency – all important factors for the rental industry.
At the show, Sullair will also introduce its Hassle Free Warranty on pneumatic tools. If, for any reason, a customer is dissatisfied during the first six months after purchase, the customer may return it for a brand new tool. After six months, the customer can replace it with a refurbished tool. The new, customer-focused program rolled out by Sullair reaffirms the company's commitment to stand behind its products.
Visit booth #4958 at The 2017 Rental Show to learn more about the latest Sullair offerings.