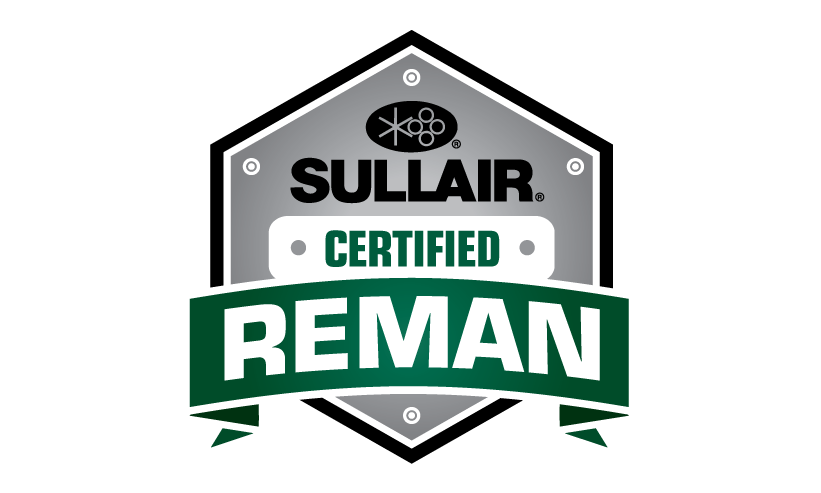 Sullair, an industry leader in innovative compressed air solutions since 1965, today announced it has expanded the number of models included in its Certified REMAN program for portable air compressors. In addition to the current four models, the program will now include the 375HH, 375HHAF, and the open frame 900XHH/1150XHDL portable air compressors. The new offerings will cater to customers using compressors for high-pressure applications (200 – 500 psi), including mining, drilling, pipelining, and more.
"Our remanufacturing program is a great option for companies who are looking to expand or update their fleet, while increasing cost-savings and minimizing downtime on their compressors," said Rebecca O'Mara, business leader, after sales and support, for Sullair. "Due to customer demand, we've expanded the number of models included in the program to cover higher pressure applications."
Sullair introduced the Certified REMAN program on a limited basis in 2013 and rolled out the program nationwide in 2014. The Sullair Certified REMAN program provides a replacement for T2 and T3 air compressors with a fully remanufactured Sullair air compressor that features the same factory warranty as a new unit, giving customers peace of mind. Once an exchange takes place, Sullair fully disassembles the used air compressor core and inspects, cleans and services all of its components – any replacement parts used in the process are genuine OEM. Extensive testing is conducted, to ensure that the remanufactured unit meets the original specifications.
The Certified REMAN program renews the one-year standard warranty, two-year standard air end warranty, and five-year or 10,000-hour air end warranty when continuously serviced at the recommended intervals with Sullair AWF® or HPL 1500 compressor fluid and genuine Sullair filters. In addition to the three new models included in the program, customers can also take advantage of the previous models that fall under the program, including the 375H; 900HAF; 1600HAF; and 900/1150XXHA.
The Certified REMAN program differs from the newly launched RECON program, which allows customers to send in their machine to Sullair and specify exactly what work they'd like done. They then receive the same machine back in 6-to-8 weeks with warranties on only what has been replaced.
Customers looking to avoid the effort associated with selling their old portables, or hoping to extend the life of their portable compressor rental fleets, should contact their local Sullair distributor to learn more about the REMAN program or visit http://reman.sullair.com/ to register and estimate the value of their existing core.